Membership Application FILL OUT THE FORM ONLINE USING THE TEXT BOXES BELOW

AMERICAN PORTUGUESE PODENGO MEDIO/GRANDE CLUB

If you are interested in helping us move toward full AKC recognition.

If you are interested in AKC performance events with a unique dog

If you are interested in helping to save the most rare sizes

If you want to help educate people about this breed and all it's sizes.

      We would love to have you join us!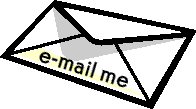 Clicking below will send you to Pay Pal to complete the voting member transaction.

As a member of the American Portuguese Podengo MedioGrande Club, I agree to abide by the Constitution, By-Laws and rules of the club. Further, I agree to uphold the goals of APPMGC, set an example of good ownership and sportsmanship, and promote the Portuguese Podengo MedioGrande, always keeping the best interests of the dogs at heart.

_____ Adult ($22 annually - one vote)

Typing your name here counts as your signature.

_____Supporter (no dues - no vote)

OR

Mail Check to:

APPMGC

Joke Tucker at:

PO Box 527 - Pierce - CO 80650