AMERICAN PORTUGUESE PODENGO MEDIO/GRANDE CLUB

If you are interested in helping us move toward full AKC recognition.

If you are interested in AKC performance events with a unique dog

If you are interested in helping to save the most rare sizes

If you want to help educate people about this breed and all it's sizes.

      We would love to have you join us!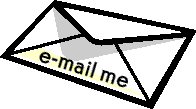 Items with * required

        *                                                                                       *

        *

        *

INTERESTS: *

OTHER BREEDS OWNED:  

OTHER KENNEL CLUB AND DOG AFFILIATIONS: *

What type of membership are you applying for?  (Adult ($22 annually - one vote)Household ($32 annually - two votes)

 (includes $2.00 pay pal service fee)

                                                               *

Have you ever been convicted of any charge involving an animal.  *   

As a member of the American Portuguese Podengo MedioGrande Club, I agree to abide by the Constitution, By-Laws and rules of the club. Further, I agree to uphold the goals of APPMGC, set an example of good ownership and sportsmanship, and promote the Portuguese Podengo MedioGrande, always keeping the best interests of the dogs at heart.

  *

  *

By submitting this form electronically, you agree that your signature is valid *

PAYPAL OPTION  SELECT HOUSEHOLD  OR SINGLE MEMBERSHIP BELOW